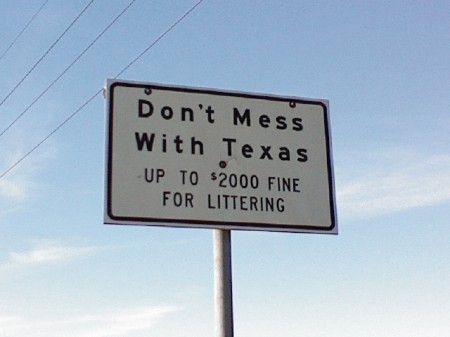 "Don't mess with Texas". So said the signposts along the Texan highway! It was circa 2000. I was visiting Texas for the first time with a friend to meet friends! We doubled up with laughter after reading the warning. Our reaction was, "No Boss! We would more than happy to be back in California! Honestly, we do not want to be here for longer. Forget about messing with you!".
The slogan "Don't mess with Texas" was designed to combat littering; evident from what was written below this warning. But what stuck me was the audacity of the statement. By this time, I had travelled on the tri-state highways, Californian (and adjoining state) highways. Never ever have I encountered anything so cocky. The highways in other states had an unemotional appeal to refrain from littering. Probably, Texans needed an authoritative tone. That was our conclusion!
In one of the chapters of Made to Stick, the genesis of this slogan is explained in detail. At the time when Texan was struggling with littering, a detailed study was conducted to classify the perpetrators. The study revealed majority belonged to the 18-35 year group who indulges in drunken merrymaking. The slogan was devised as an appeal to this community. The launch of this slogan was also coincided carefully engineered TV spots where famous Texans mouthed this slogan. The issue of littering fell steeply in the succeeding years.
Ingenious!
Picture Courtesy: http://johntedesco.net